Cheyn's parents were here visiting for a week and one of our adventures was a trip to Mt. Airy where Andy Griffith was born and grew. Mt. Airy resembles Mayberry as places in the show are based on locations in and around town. There are also places that have been named after the show, impersonators and museums. Here are a couple pictures of the us with Andy and Opie.
One of the cool things about the town was their general
museum
where I learned two things.
1. Where the OG
Siamese Twins
settled when they got bored with the circus.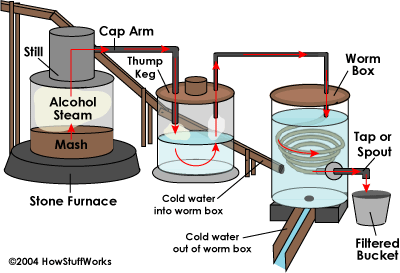 2.How to make Moonshine.
Mt Airy is near the Appalachian Mountains so their was an exhibit to the official drink of Hillbillies.
After that, we went to the old part of Winston-Salem. They have a really cool old town that reminded me of Colonial Williamsburg. The area was settled by
Moravian Church
and has since merged with Winston. They were able to preserve a lot of the buildings and had cute gift shops and such. It was a great place for a stroll. We recommend stopping by if you are ever passing through.